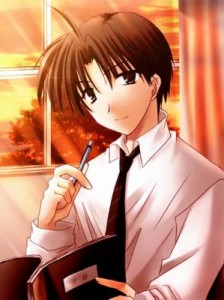 Update: We are quite content with our blogging team at this point, if you still wish to write for us you may still apply but we will only consider the most exceptional bloggers.
Preface
We at Anime Recommendations are currently looking for a few talented and passionate bloggers to help with the development and progression of this site. If you fit the requirements (below), are interested  and feel up to the task please contact us. After receiving your application you will be sent an conformation email within 24 hours and after it has been reviewed you will be contacted as to whether you are accepted or not.
Requirements
1. Frequency and Eloquence – You are expected to write at least once every two weeks, if you are able to more (or less) than the bare minimum please indicate so when you contact us. You also need to have a decent level of writing and the ability to put ideas together in an exciting yet sensible manner
2. A sample – When you contact us it is imperative that you include a sample post so that we can gauge what you are capable of in terms of  creativity, style and overall writing skills. This must be in standard english and if you are accepted as an author it will be used as your very first Post.
3. Your Desired Niche –  Also in your contact form please include the area you would like to specialize in, be it episode summaries, reviews, anime news, manga etc.. This is important as to ensure we don't have too many people doing the same thing and that if someone has the ability to add something completely new to this website that it be modified in turn to suit those needs
4. Your Contact Info–  Please relay to us both your email address where you wish to be contacted as well as your telephone number(optional). Although it is optional it would be great to have a little background on you as a person, where you live, favorite type of anime/manga.. etc
Perks!
1. Well you get your very own (whatever you want)@infinityanime.com email address. YAYY!!! (include your desired email in your application.)
2. You are able to add your own flavor and be a part of something awesome >< .. without having to deal with buying a domain, getting a server, maintenance and all those other daunting tasks that come in the blogging world
3. Be a part of the team 🙂 you have no boss, no deadlines and can work at your own pace from anywhere.
4. Super Secret Other Perks ill come up with as soon as i think of them (or they can be suggested).
That is all, once again thank you for your interest and i wish for your continued support !
Contact Information
Please send your application to:
admin@infinityanime.com