September 24th, 2011 in Ai Kora, Manga Reviews by Baron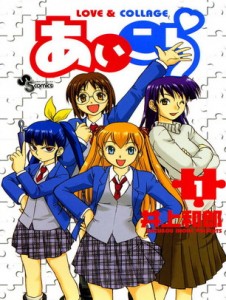 Ok people this is my first review so if your gonna throw stones use the smaller ones.
Im presenting the manga Ai Kora aka. Love and College which is one of the best comedy/romance mangas i've ever had the pleasure of reading.
It centers around the the 15 yr old Hachibe meada, a lover of women's individual parts. moving to tokyo, misfortune fortunately forces him to live in a shed near the girls dorm with 5 girls each having 1 of his beloved fetishes. Meada's on a quest to indulge himself with his beloved parts and gets himselfin a weirdest of situtations.
This manga is an awesomely refeshing change from the typical comedy/romance harems. the plot is excellent; Meada's daily adventures are nothing short of extraordinary and the person creating the comedy scenes is simply a genius. the art is pretty simplistic but i doubt you'll care for even a second. this manga is full of lovable characters most of which are girls (go figure).
Plot 9/10
Art 5/10
Characters 8/10
overall i give the manga a 8.5/10.
Most people will love this manga and i highly recommend it. I honestly shed a tear when i read the last chapter.