April 18th, 2016 in Sailor Moon by The Droid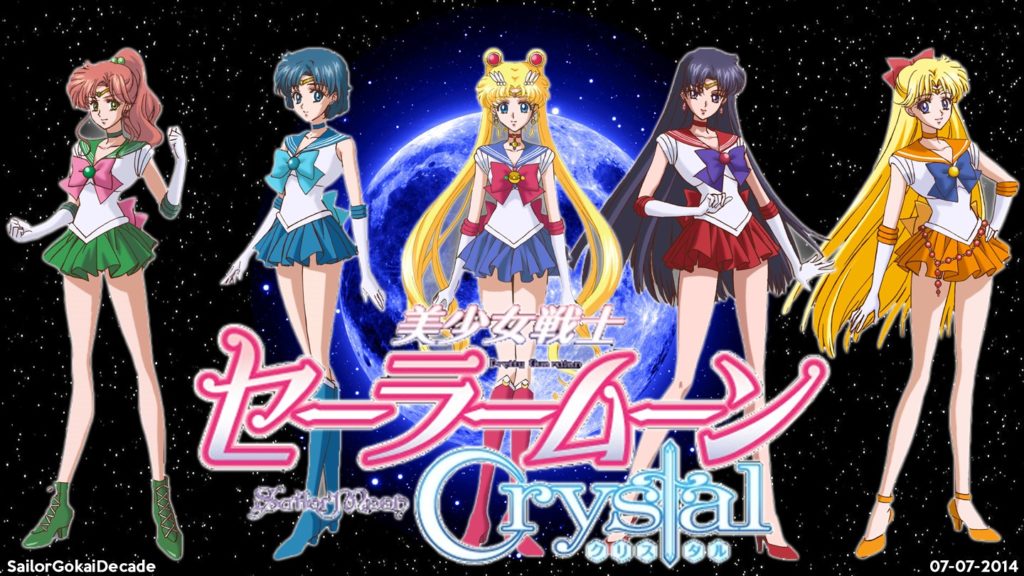 "Sailor Moon" is a classic in anime. I am sure when you say 'anime', this is the show that people think of, even if they can't recall the title. I remember my daughter watching this endlessly when it first came out (that was during my Sixth Attempt at anime and this show helped push me away from anime at that time).
Someone decided to do a reboot of it. Why? Perhaps they felt the show could use an upgrade from the rather flat style into something more modern. Well, if it ain't broke, don't fix it. "Pretty Guardian Sailor Moon Crystal" ("Bishōjo Senshi Sērā Mūn Kurisutaru") might bring a new generation into wanting to see the older version, but it still falls short on a lot of areas for the newer approach.
Brief recap for the 27 people in the universe who do not know of this show: A middle school student named Usagi Tsukino (middle) befriends Luna, a black talking cat, who gives her a magical brooch, enabling her to become Sailor Moon, a pretty soldier destined to save Earth from the forces of evil. Luna and Usagi assemble a team of fellow Sailor Soldiers to find their princess and the "Legendary Silver Crystal." They encounter (more…)