May 14th, 2015 in Alice in Borderland, Short Run Series by The Droid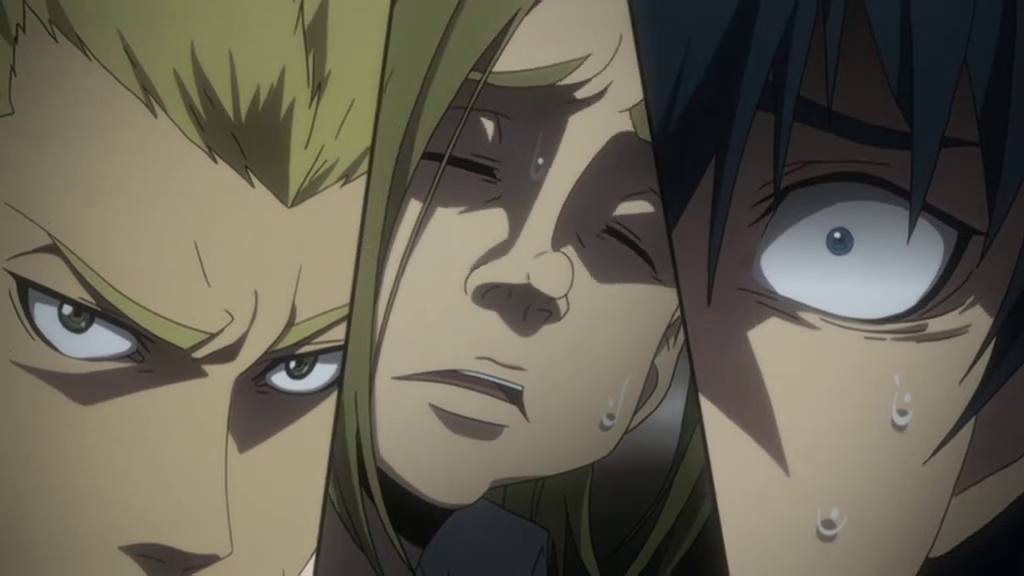 This is a show that got me major league ticked off as well. Looks, it's barely the start of the new year and I don't think anything is going to match the lever of outrage I feel about this series "Alice in Borderland", because I feel cheated, cheated, cheated!
I mean, I had not seen a show with such an interesting plot and development since "Btooom!", as it has the same caliber of idea, but since the dang thing only goes three episodes, what a total rip! I wanted a whole run, not a mere glancing at the menu and then asked to leave.
OK, the story, as it is, begins with these three slacker friends (left to right):
Daikichi Karube
Chōuta Segawa
Ryōhei Arisu
For some odd reason, they appear to be hanging around a deserted subway stop about 2 am. They have no place to go and all day to get there, so they are just chewing the fat. Arisu makes the comment that he'd like to go somewhere far away and not have to do anything and his pals agree. He has problems with his intolerable everyday life and yearns for something more, potentially something more interesting and daring. Suddenly, there is a fireworks show, which is quite strange. The explosions appear to be coming closer and closer and then……. (more…)