May 10th, 2015 in Holy Knight, Short Run Series by The Droid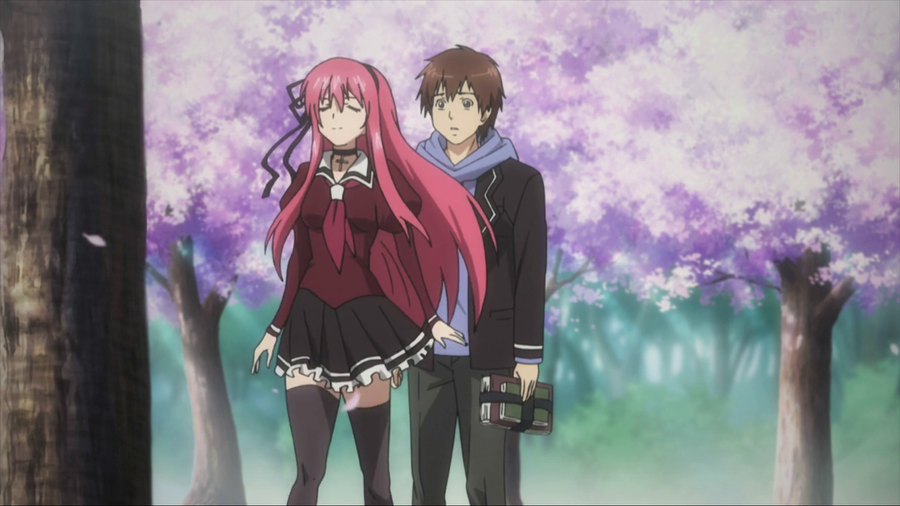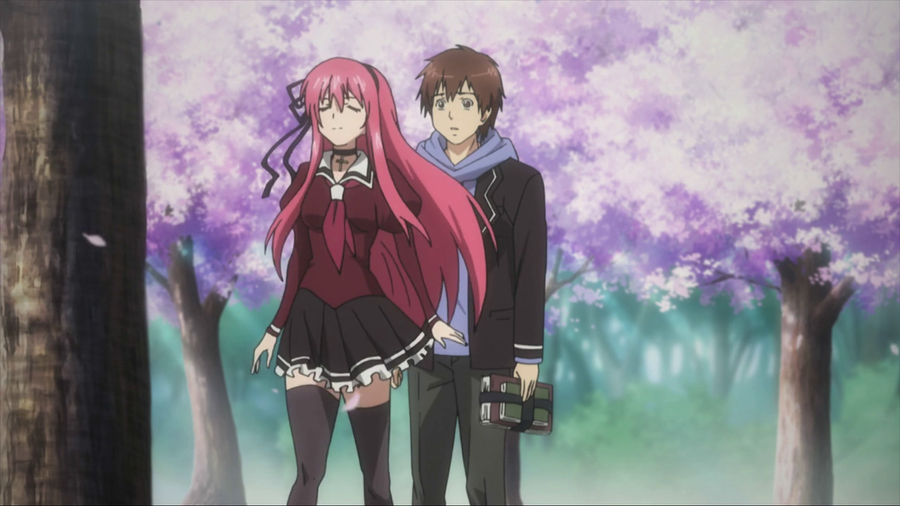 When I started doing these Short Run reviews, I asked myself "When is an OVA not an OVA?" After a couple of years, I came up with an answer that I can work with. It is an OVA if there is a full show that it can be tethered to. So, when "Attack on Titan" or "Sword Art Online" have their little things, those are OVAs, as there is a show that it can be tied to. If it is something like "Eiken" or "Jungre de Ikou", it is a short run series, as there was no show for it to be based from and is a stand-alone short run.
Now, with all that being said, I comment about this short-run item, "Holy Knight". It comes in at a mere two episodes but leaves a lot on the table, kind of like going to an All-you-can-eat smorgasbord and then, after getting all of it to your table, you get up and get out after one bite. What? You're leaving that all behind? What gives? What gives, indeed.
The tale starts out simple enough. An entire village is killed off, save for the child, Lilith Kishimoto. There is something odd or special about these farm folk, thus triggering their massacre. Here's where the first problem occurs. The raid appears to have taken place during mediaeval times, as we are wielding swords and wearing armor. When Lilith grows up, in what appears to be a span of 10 years, it is certainly the modern times, with cell phones and airplanes and Justin Bieber posters. Lilith has grown into the fine woman you see before you, but she has a task. This is a three part task. I can only tell you the first part, as the other parts are major plot points. (more…)