May 7th, 2015 in Orenchi no Furo Jijou, Short Pull Series by The Droid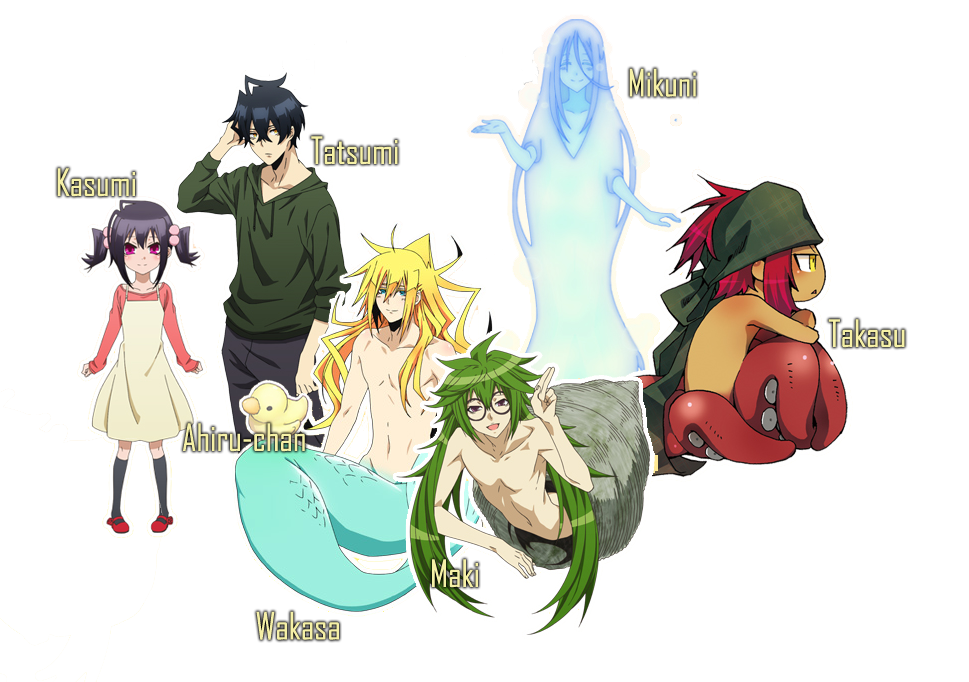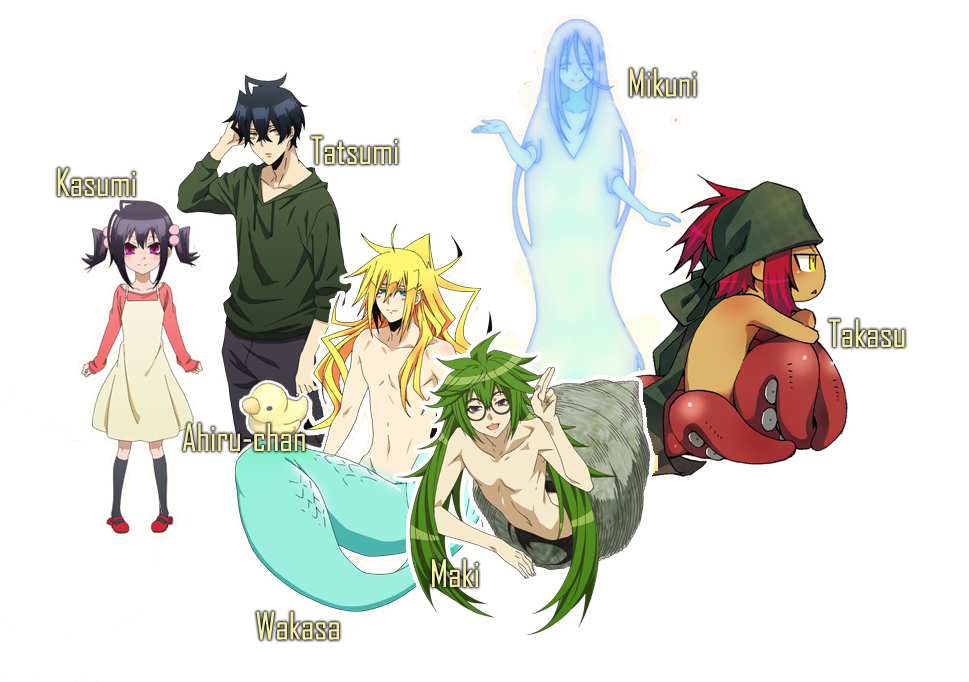 When I say that "Orenchi no Furo Jijō" ("The Circumstances in My Home's Bathtub") is a real fish out of water show, I ain't kidding!
It tells the story of Tatsumi, who is a high school boy living by himself. One day, something happened to him in the ocean and he went under, rescued by Wakasa, who pulled him to safety. Yup, he's a merman (and one problem that I had; the incident just mentioned is alluded to in the credits, but no specifics). Tatsumi brought him home to recover in his bath tub and that was that. Wakasa is not moving out. To make things worse, some of Wakasa's friends come a-calling and also sit a spell. They include Takasu, or Octopus Boy; Mikuni, the jelly fish; and Maki, a sea snail (Maki is much smaller than that; otherwise, you'd never see him).
The tales revolve around how Tatsumi puts up with all of these moochers (and, yes, they are a caliber of mooch), as he figures out what to do with them and his life. The problem I had is that the guys (with the exception of Mikuni) are really good looking. I mean REALLY good looking, with wispy eyes and strong jaw lines and that metrosexual ideal. The staff tried to make this a caliber of Yaoi, as they are all in firm shape and have devastatingly fabulous looks and are potentially hunkalicious. (more…)