February 22nd, 2015 in Akamiga Kill, Anime, General Reviews by The Droid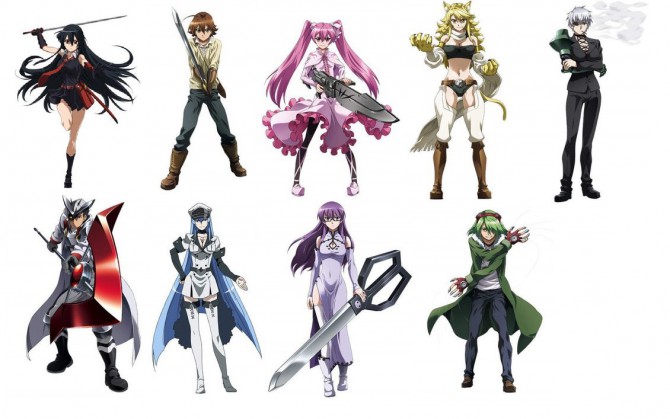 There is a classic trope in Hollywood pictures, where some rube from the country comes to the Big City to make it big, only to get fleeced and greased. That is the initial concept behind "Akami ga Kill!" ("Akami Slashes!").
In this land, Tatsumi leaves his poverty-stricken village, with his two friends, in order to join the army in the Capitol, makes lots of money and help save the village. Along the way, he is separated from his companions and gets to the Capitol all alone….where he is promptly swindled out of all his money. Destitute, a rich family takes him in for the night, to help him get back on his feet. However, this house is attacked by members of the assassination group Night Raid, who proceed to kill most of the people.
In trying to defend them, Tatsumi realizes that his hosts not only take in lost souls from the streets, but torture them to death, including his two friends, whom he frees, but cannot rescue. Angered, Tatsumi kills his hosts and joins Night Raid to dispense some harsh justice. (more…)