November 15th, 2015 in Aldnoah. Zero, Aldnoah.Zero 2, Anime, General Reviews by The Droid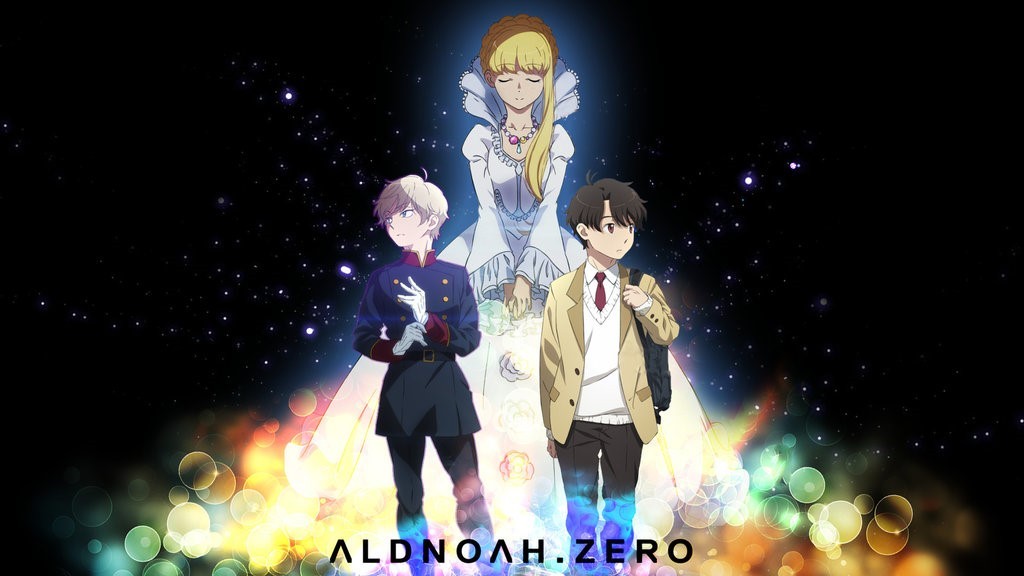 With that wretched cliff-hanger close to season one, you could bet your bottom dollar that there was going to be a season two and wrap up this tale of interplanetary war. "Aldnoah.Zero 2" tells of the continuing adventures of (left to right) Slaine Troyard, Princess Asseylum Vers Allusia and Inaho Kaizuka.
As Season One concluded, Slaine had shot, at point-blank range, both Asseylum and Inaho, but spared the life of Count Saazbaum. Slaine is now a Vers pilot, working for Saazbaum, and is busily destroying all he can. It has been 19 months since the close of season one and things are pretty much where they were before that. However, the show now dissolves into one of political machinations. Slaine has some agenda at work, but he seems to be at crossed ends with it. His plans are befouled by three problems:
1) Inaho is still alive. Despite a shot to the head, he survived and is more of a foe than ever.
2) Asseylum is in a coma and there is no telling when, if ever, she may emerge.
3) He is trying to set up a silent coup, where he has all the power he needs to do what he needs to do.
The show spins forth this tale of destruction and redemption, but things get a little too bulletproof for comfort. There is a major subterfuge going on, but I will let that come to you. It is especially shocking, if you are aware of the incidents of the close of the first season. And there lies your problem. (more…)