September 27th, 2015 in Anime, General Reviews, Gunslinger Girl by The Droid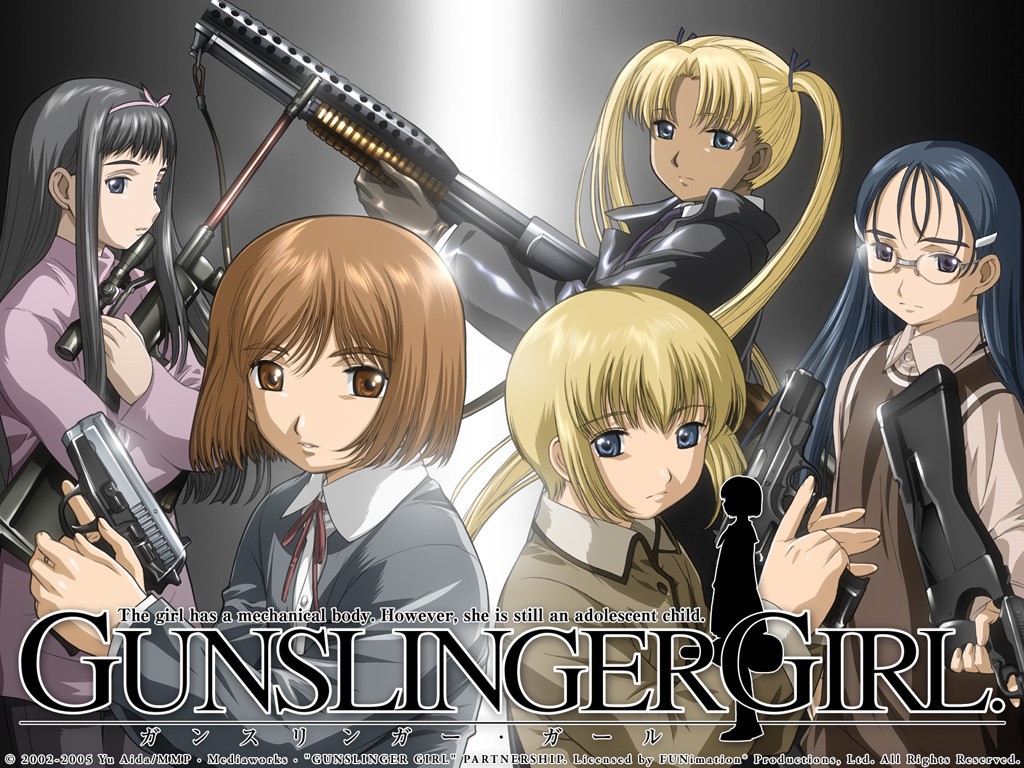 Part of the problem with any art form (movies, music, anime, painting, books, graffiti at the bus stop) is that there is so much already out there and so much more coming through, it is very easy to miss or overlook or just be oblivious to whatever else is out there and you cruise right on past things. There are a lot of really good shows out there, but you may not have heard of them or the capsule description doesn't really capture the flavor of the show.
As part of an on-going series, I want to draw your attention to these overlooked gems and suggest that you take some time out of your busy day (there is no need to see a replay on the NFL Network of a game between the Patriots and the Falcons played in Week 13 of 1992) and check them out, which brings me to my first offering, "Gunslinger Girl".
It is interesting in that it is fully set it Italy, something that you rarely see in anime. We begin with the Social Welfare Agency (or "the Agency"), ostensibly a charitable institution sponsored by the Italian Government. While the Agency professes to aid the rehabilitation of the physically injured, it is actually a military organization. It is composed of two independent branches: Public Safety, its surveillance and intelligence-gathering division, and Special Ops, the anti-terrorist division. (more…)