December 10th, 2015 in Anime, General Reviews, Isuca by The Droid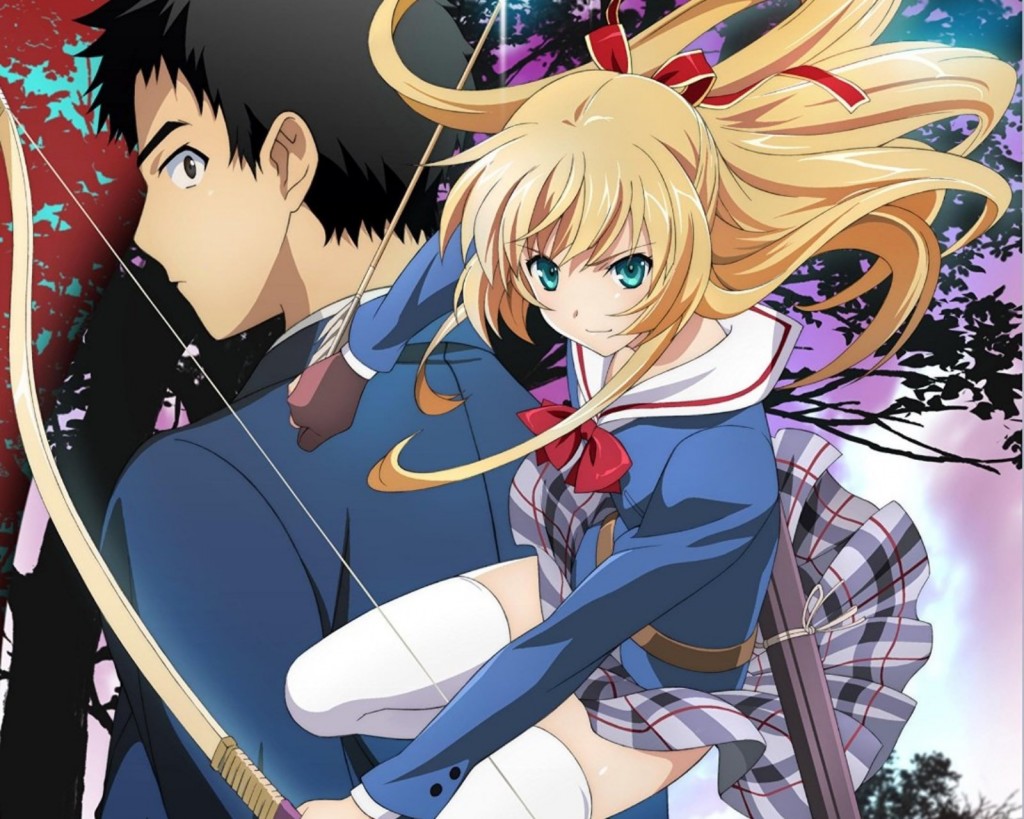 Yeah, this is another "Girls Who Save the World" anime, but the operative word here is 'save'. I'll explain "Isuca" as we go along.
We start off with Shinichirō Asano. To the entire world, he appears to be your typical anime high school male: just a tad on the clueless side. He follows some woman down a darkened street or alleyway or another caliber of pedestrian pathway. She then turns into a gigantic soul-sucking centipede or some other ilk of icky bug (please, keep your comments to yourself about women until the end, OK?) He is saved by a bow-wielding archer that cuts down said bug woman in nothing flat. This woman is Sakuya Shimazu, a well-liked classmate. We also learn that she is destined to be the 37th head of the Shimazu family, who, for generations, have been sealing away youmas and other nasties that crawl in the night (but no politicians. Drat, but you can't have it all).
It is decided (not by either of them) that he is to move in with her and basically run the household. You see, Sakuya does not play well with others, can't figure out which end of a frying pan to use and needs all the help she can get. Shinichiro needs a job and there you have it. The series contends itself with several storylines: Sakuya's struggle to be the next head of the family while learning her skills, how helpful Shinichiro can/will/is going to be to her and himself and how they both/all deal with the very mysterious Isuca, a force to be reckoned with. (more…)