August 27th, 2015 in Anime, General Reviews, Log Horizon second season by The Droid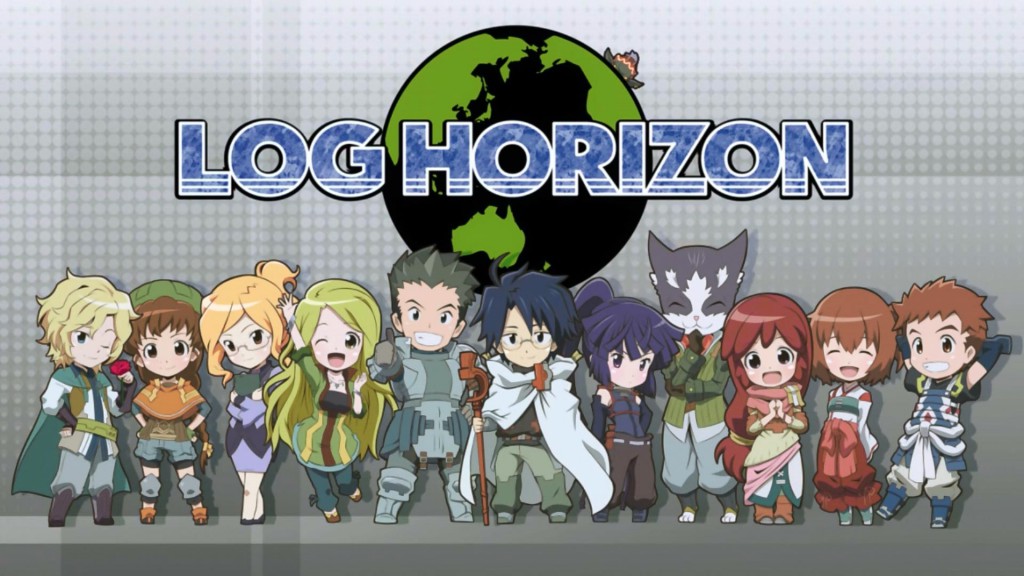 With the conclusion of the second season of "Log Horizon", there has to be a third season to wrap it all up, considering the bread crumbs they left. Bread crumbs? More like an entire bakery, but on to the plot.
The first season contended itself with how these people, or 'adventurers', trapped inside this video game, can grow an entire civilization. The second season looks at personal growth and it loses a bit of steam on that account. When Shiroe has to contend himself with bureaucracy, wow, the excitement is palpable.
Look! As he signs legislation
Gasp! While he settles land ownership issues
Shiver! When he makes proclamations
OK, I am being snarky, as there are some new issues that arise, but the show feels like it was running in place. The overall concern is that there is something going wrong with the server or the AI or general gameplay, as things are going wrong. Shiroe has to go on raiding parties to try and figure out how to get more funding for the projects he has in mind. Thant means he is away and someone else is in charge. Then when a crisis arises, Enheart Nelreth comes into the city and starts killing people, those left behind seem unable to handle the situation properly. They have to wait for Shiroe's return to finish the task. (more…)