January 28th, 2016 in Anime, General Reviews, Plastic Memories by The Droid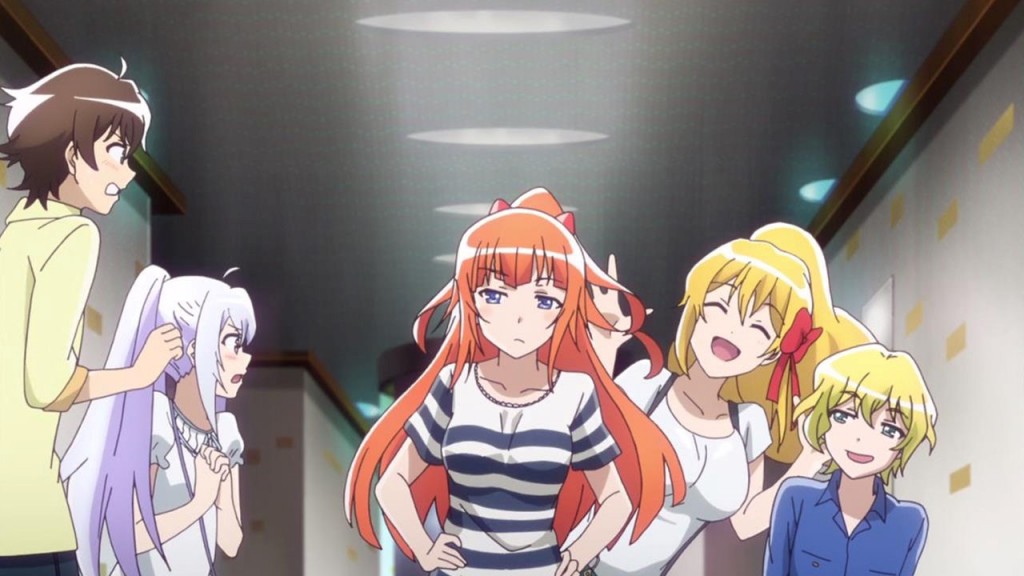 It took me a little while to tumble to "Plastic Memories" ("Purasutikku Memorīzu"), but I realized that it was a take on the "Mahoromatic" theme of limited time and why must this have to be this way? (Disclosure time: "Mahoromatic" is my personal best anime series, as I have all the DVDs plus I have done about 100 fanfics for it).
We are in the future and the future has androids. SAI Corporation, the leading android production company, has introduced the Giftia, a new android model with the most human-like qualities of any model. The lifespan of a Giftia is 81,920 hours (roughly nine years and four months), but if they pass their expiration date, it causes personality disintegration, memory loss and outbreaks of violence. Kind of like a football fan in the off-season.
As a result, the employees of the Terminal Service (responsible for retrieving androids which are close to reaching the end of their service lives and erasing the androids' memories) must go to the owner of the Giftia and retrieve it. Those assigned to the Terminal Service work in teams consisting of a human (called a "Spotter") and a Giftia (called a "Marksman"). The story follows protagonist Tsukasa Mizugaki (far right) and a Giftia named Isla (next to him), both of whom work in SAI Corp's Terminal Service No. 1 office. (more…)