July 19th, 2015 in Anime, General Reviews, Sunday Without God by The Droid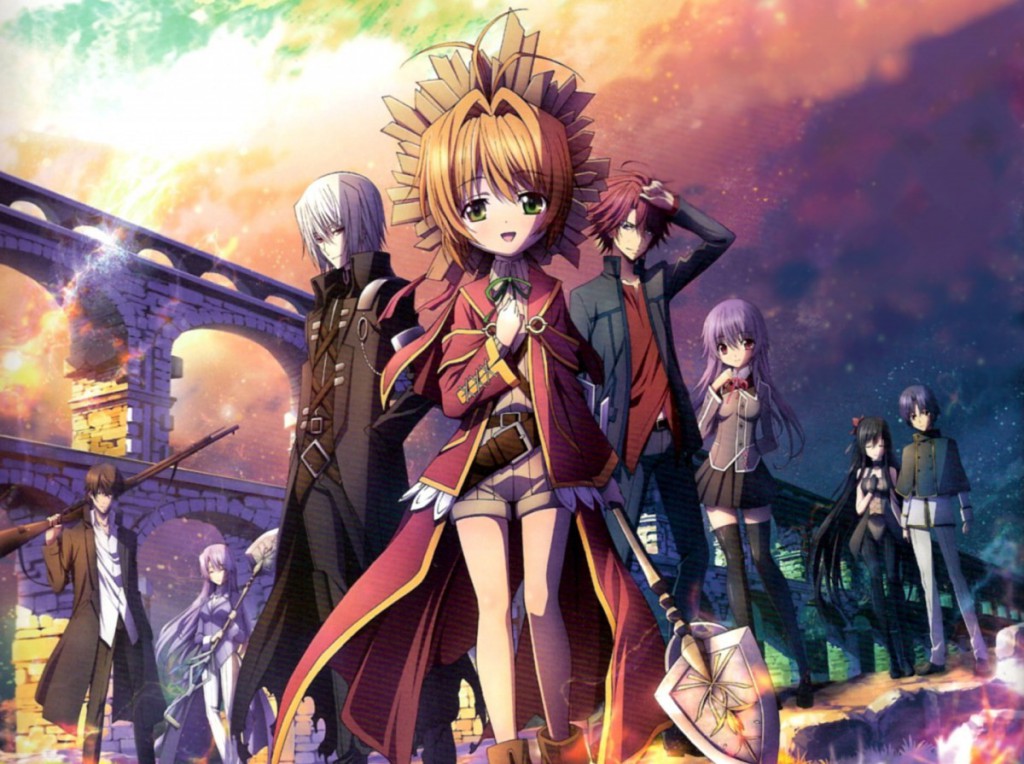 I usually do not like post-apocalyptic shows, as it always presents the fall and demise of society; however "Sunday Without God" certainly goes in a different direction than you surmise. But there is a big problem with the logic and physics of this dying world we find ourselves in.
It is the future. Fifteen years earlier, God abandoned the world, but initially, didn't tell anyone. The world made two discoveries: no one was dying and no one was being born. God later came down to say that Heaven was overcrowded (What? Really? And God couldn't do anything about it?) and that there would be no new admittances and that we were on our own. But it's like "Death Becomes Her", in that you have to take care of your body. You can still die, but you just kind of hang around as your body rots away.
In this village of no given name, we find 12-year-old Ai Astin (dead center). Her mother was a gravekeeper, but since she was the last person who could really die and did so, Ai has taken over the position. She tends over the 134 graves in the village, ready for the day when she has to use them. A stranger comes into the town and proceeds to kill everyone, as he looks for this mysterious Hana. His name is Hampnie Hambart (to her right). Since she has no reason to stay in the village and he has places to go, they set out on a journey to try and find Hana and even to help Ai in her quest to save the world God has abandoned. (more…)