August 17th, 2014 in Anime, "Maken" Trouble by The Droid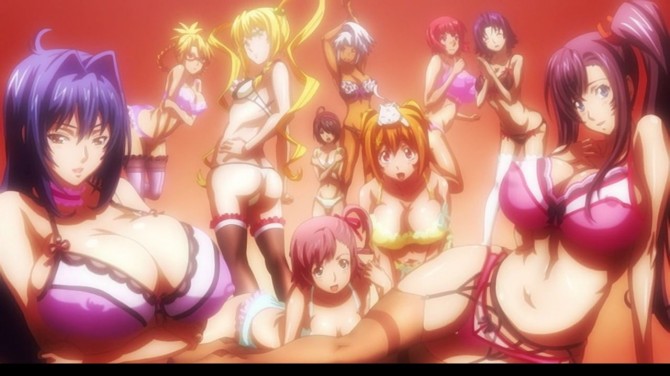 "Maken-Ki Two" is another series that completely abandoned its first season to put out a second season that bears almost no resemblance to its first season.
It was bad enough that the ladies in Maken-Ki are, for the most part, very bounteous and that the boobs got in the way of things. The plot was, in some form, Takeru Ohyama's arrival at Tenbi Academy to learn how to hone his special powers. At the end of the first season, they defeated a shadow group, but there was the threat that they would be back, so Takeru has to learn to get stronger and refine his abilities.
The second season has thrown that all aside. I will absolutely kill off the first episode, but the rest of the tales that follow aren't much better or different.
Tenbi is an educational institution that people with these 'maken' powers go to, so they can how to properly control them. It's like Hogwarts, but without dragons. However, some of the students decide to use their powers for mischief and mayhem. To combat this, the Disciplinary Committee is formed. It consists of nine students; two guys and seven ladies and six of the ladies are 'out there' Look at the artwork above. ALL of those ladies are in the series. (more…)