September 24th, 2015 in Anime, General Reviews, Movies, Rakuen Tsuihou by The Droid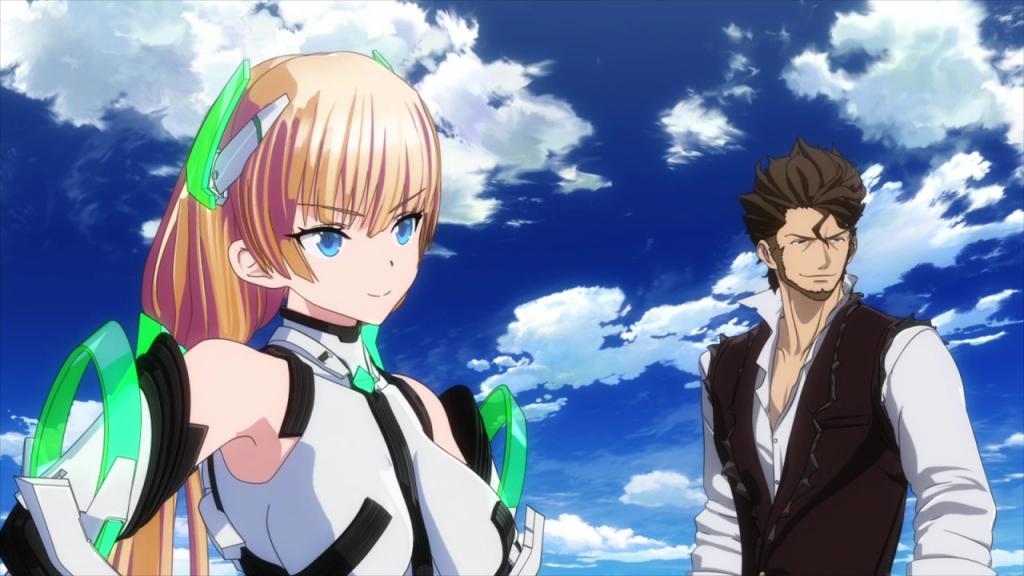 The big problem that I have with anime movies is that I never get a real chance to see them in the theaters. With the exception of a lot (but not all) of Studio Ghibli, I would assume the bulk of these offerings never leave the Land of the Rising Sun. On those rare occasions that they do, it is a really limited release over the course of one weekend, in a movie theater that the bus lines don't get to, at an outrageous ticket price (I had a chance to see "The Disappearance of Haruhi Suzumiya" like this, but the tickets were $20 each!) and with a grand total of five showings.
Thus, when I do encounter a movie, I give it a look-see, and I will potentially not get another shot at a look-see. This means it is pot luck at best. Like the Mystery Bag, whatever is whatever. I had a chance to see "Rakuen Tsuihou" ("Expelled from Paradise"), a film I heard nothing about at all, even though it has been out in the US for theoretically five months.
It is the future. Most anime is about the future. Angela Balzac is an agent at the space station DEVA, whose inhabitants have no physical bodies, their minds digitized and processed into a virtual reality environment. She has a day off and is 'lounging' at the 'beach' on a 'wonderful day'. Seriously, if this is all VR, it's not much different than the Matrix, right? Anyway, after some Village People clone tries to hit on her, the beach scene deteriorates, as they have been hacked by some initially unknown entity. (more…)