September 30th, 2014 in Anime, General Reviews, Princess Lover, Rants by The Droid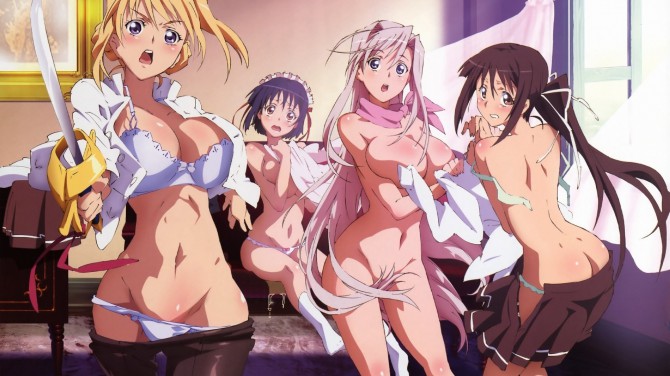 I recently gave a review regarding "Princess Lover", a rather standard romantic comedy anime. It was a fan-service heavy eroge game, which became a fan-service heavy manga, which became a fan-service heavy anime. OK, the above picture never happened in the anime, but it skated pretty close to it.
They later came out with two OVAs. The first one was a six-episode offering. If you didn't have the time to invest 300 minutes to watch the entire series, you could cough up 16 minutes to get an overall sense of the show, but not get a good feel for it. Look, if you don't have the time to watch anime in its entirety, then go watch something else, like "Schoolhouse Rock" or "Foul-Up, Bleeps and Blunders". Anime does require your attention.
It was the second OVA that bothered me. Now, I have seen a lot of things in anime that bother me, but this one really sticks in my craw, as it doesn't make any real sense. The second OVA is a two-episode excursion into hentai. (more…)