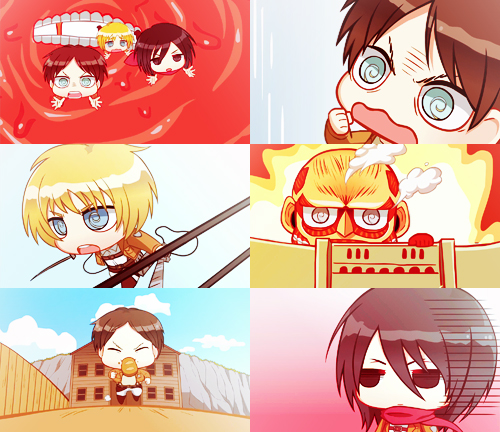 This is more along the lines of an advisory, but if you haven't seen "Attack on Titan" yet, there is something you should be aware of.
Now, the show has not really reached a conclusion of sorts. Sure, we've passed the 13-episode mark, but it is far from even a coupler point, so a full review will be done at a later point (and don't worry, there will be a review for this show).
I have been catching this on Anime Season, a pretty decent website, but they have a couple of 'specials' that I want to warn you about, and the bottom line is: don't watch them yet. I will explain.
Specials differ, in my opinion, from OVAs, as they have a real bearing on the show, whereas OVAs are either tales that were too hot to put in (like for "Ikki Tousen" and "Ladies vs. Butlers") or a tale told long after the series closed out (like Mahoromatic's "I'm Back"). "Girls Und Panzer" has both of them and they use the specials as recap shows or a meet-and-greet for those just coming to the show and want to know if they should watch.