October 10th, 2014 in Anime, General Reviews, Girls Wake Up by The Droid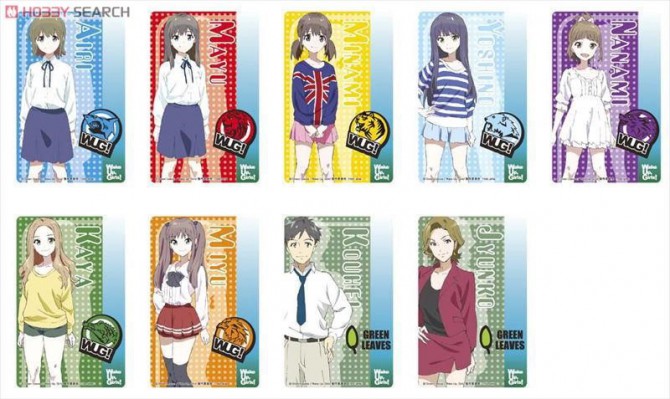 This is another idol show, along the lines of "AKB0048" and "Long Live Project" and it follow more or less the same arc, although presentation is a bit different. The full title is actually "Wake Up, Girls – Seven Idols", but, like them, we'll truncate it to WUG.
We have to start with not the girls, but the group that supports them, which are the two 'adults' (I'll explain later).
Green Leaves Entertainment is a tiny production company on the verge of going out of business. It is located in Sendai, the biggest city in Japan's northeastern Tohoku region, in a rather questionable office building that could double as an auto repair shop. Not particularly inspiring. The agency once managed the careers of magicians, photo idols, fortune-tellers, and other entertainers, but its last remaining client finally quit. In danger of having zero talent (literally and actually), the president, Juynko Tange, (she's at the end there) hatches an idea of producing an idol group. On the brash president's orders, the dissatisfied manager Kouhei Matsuda heads out to scout raw talent. (more…)