October 22nd, 2013 in Anime, Featured, General Reviews by The Droid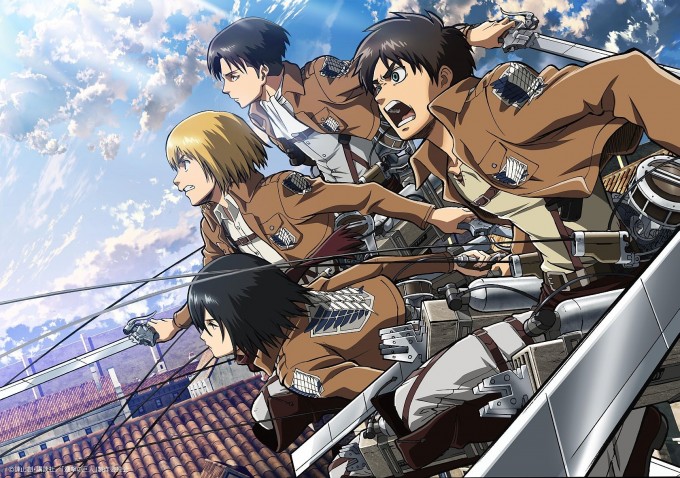 When I heard that this show had reached its coupler point, I line-jumped eight other reviews I had in front of it to get the news to you:
"Attack on Titan" is the MUST-SEE anime of 2013.
Now, I do not allow myself to be overtaken with hyperbole and CAPITAL LETTERS to get your attention on what is out there. Many shows come out every year that are worthy of your attention, but "Titan" is head and shoulders above the rest (no pun intended). The last time I was this jazzed about an anime was "Death Note", and they both share similarities, the biggest being that it cannot be pigeon-holed into what it is and must be experienced to see what the buzz is all about.
OK, enough of my drooling, mouth-panting excitement, let's get down to brass tacks.
It is the year 845. For the past hundred years, giant humanoid creatures called Titans have forced humanity to retreat into a system of concentric walls known as Wall Maria (outermost), Wall Rosé, (middle), and Wall Sina (innermost). Inside these walls, humanity has lived in peace. These are massive walls, at least 50 meters tall and potentially 10 meters thick, maybe more. Mankind survives, but at what real cost? One day, they are attacked by a 60-meter Titan (as he can look over the wall to see what's happening) and some armored-skinned Titan who breaches the wall and allows the other Titans to enter and attack. (more…)