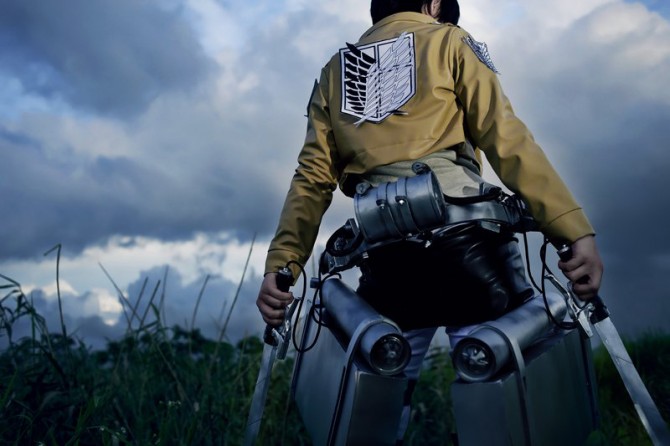 Anime are popular today – very much so, so it of no real surprise that quite so many of them have been acquiring live action movie adaptations over the years. Japanese manga are not only adapted into the form of Japanese drama and movies, but Korean, Chinese and Taiwanese too. Some are, as you would expect, better than others, but there are many that are famous for their poor quality.
While there are some that I would personally love to see we do have to admit that some pretty outrageous things happen in anime that would be difficult to replicate into a drama or movie without having a particularly extensive budget, so the ones that work best tend to be the ones that do not include anything too high-tech; hence shoujo tends to be one of the more frequent options. There are also a lot of drama and movies based on manga that never became an anime, such as Hana Kimi, which never became an anime but has at least three drama adaptations that I have seen.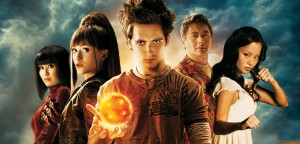 Dragonball Evolution – this movie was so famously terrible that I probably don't need to go into too much detail on the matter. The movie was understood all around the world to be one of the most awful things to come out of the film industry, this is one of the few that was produced by the USA and it was released in 2009. Personally I have never bothered to watch it, with a run time of 85 minutes I'm not confident in my ability to do so.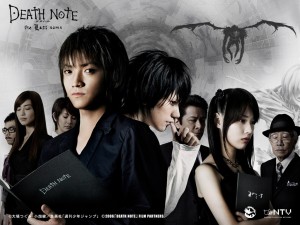 Death Note – Death note was such a popular anime and manga that it really wasn't surprising to see a few movie adaptations. Of course with such a long, complex plot the Death Note movie was split into two parts; Death Note and Death Note: The Last Name. While the story did differ rather a lot from the anime and manga, I can't say I hated it. These were both released in 2006 and they are Japanese movies, with a reasonable budget that allowed for the representation of the shinigami we all know and love. The movie was followed in 2008 by a third; L Change the World, which follows on from the movie, this was even adapted into a novel in 2009. Many of us are of course anxious about the news that the USA will be taking their turn at a Death Note movie in the coming years, given their poor history with anime adaptations.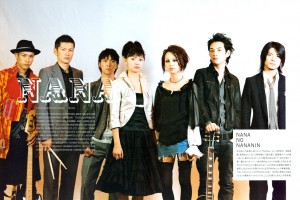 Nana – this is another that received multiple live action movies, the first and then a sequel, both of which came from Japan. The first was released in 2005, the second in 2006 – while I have not seen the anime for this particular series I have seen the beginning of the movie. Personally I became bored with it rather quickly and moved on to something else, and the movie itself has been met with incredibly varied reviews. While there are those who insist it was a fantastic adaptation there are also those who list the movie alongside Dragonball Evolution in a list of the worst live action adaptations to ever be produced; so it remains very much so the sort of movie you should decide upon for yourself.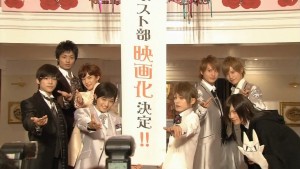 Ouran High School Host Club – a rather famous and popular anime, this was certain to end up with at least one adaptation. This was released as a drama series from Japan and follows the storyline of the anime reasonably well. The drama was released in 2011 and has been rated highly in general. Originally there were some complaints that the series should have had more episodes, however it was later wrapped up with a movie featuring the same cast, which was also highly rated after being released in 2012. Those who enjoyed the anime are certain to enjoy the live action adaptations.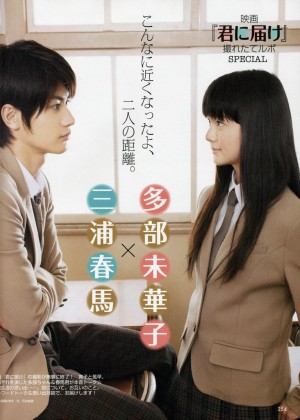 Kimi ni Todoke – this was the cute, sweet sort of anime you would expect of the shoujo genre, it was also a very popular series. The anime followed Tachibana Sawako, a quite outcast as she discovered how to make friends and connect with her classmates; cute and funny at times. This was very popular with the typical shoujo audience of course and a live action adaptation followed in 2010, produced by Japan. The movie was rather well done and has been reasonably popular among fans of the series.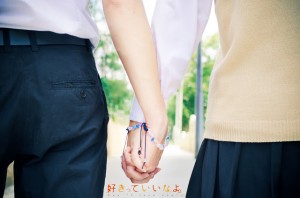 Suki-tte li na yo – this particular anime taught us the awesome power of a roundhouse kick, which apparently can spark a strong romance life in an otherwise friendless and silent young woman. The anime, otherwise known as 'Say "I love you"' has been a very popular one within the genre, so it was only a matter of time before the live action adaptation was planned. This is expected to hit the Japanese cinemas July this year, and of course there are no shortage of us who will be eagerly awaiting the release so we can decide for ourselves whether or not this will be joining the list of those that did well for their franchise.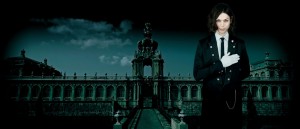 Kuroshitsuji – I haven't seen this particular movie adaptation as of yet, but since the release of the Black Butler anime it has been an incredibly popular one with a variety of anime fans. Having the comedy, action and adorable characters that allow it to appeal to anyone. This was released in January this year, and operated a two hour runtime. It is worth noting, much to my surprise, the live action movie version does chance the names of some of the characters, which can take a little time to get used to (for example; Ciel becomes Shiori). This has not been met with many good reviews, and like Nana there are very different opinions of the adaptation, so it is likely to be one of those where you should see it an decide for yourself.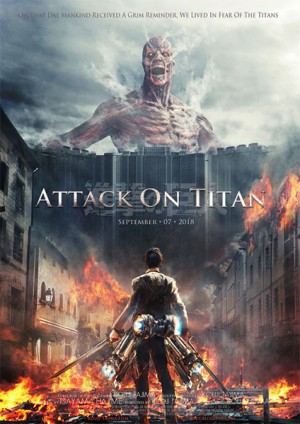 Shinjeki no Kyojin – this has been one of the biggest anime in the last 12 month, having started airing in the spring of last year there are no shortage of us waiting eagerly for the release of the second season, and now we have the promise that there will be a live action movie adaptation to go alongside it. This is planned for release in 2015 and will be coming from Japan. It was announced that filming would begin at the beginning of this year however there has not been a great deal of information released regarding how the story will be followed, but throughout the year we have been gaining more and more information as to who will be cast but the producers seem eager to keep as much as possible from being revealed until nearer the release date.