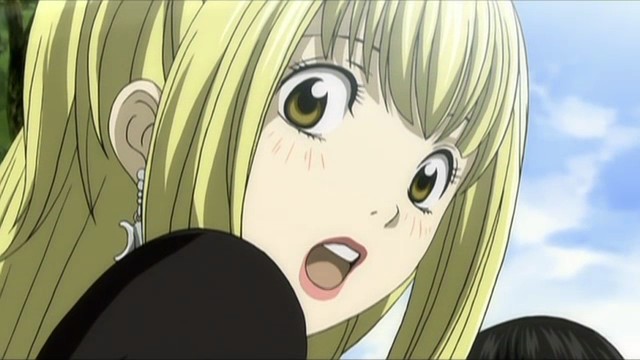 We all know Misa Amane from Death Note as one of the most hated characters in anime (Aw come on! But she's so cute!). She is pretty much useless, obnoxious, and the yaoi fans damn her for eternity for getting in the way of their precious Light/L ship.
I totally understand where the Misa bashing comes from. When I first watched Death Note and she made her first appearance I was very excited. Finally, a female lead who doesn't get herself killed an episode later! Then, I was disappointed. Why? Not because she's so annoying, but because she actually could've been a fantastic character. I don't proclaim to be better than the brilliant writers behind Death Note are, but let's look at the facts.
What Misa was made to be:
– She is stupid
– She is annoying
– She is completely and utterly obsessed with Light Yagami
– She is extremely immature and bratty
And really that's about it. There's no more depth to her in the show. Shame because the characters of Death Note are all very psychologically complex.
But what could have been? Well, picture this, and this is the direction I thought the writers were going in by the way. Misa Amane is not necessarily stupid. She is a lost, hopeless girl who is completely obsessed with Light for delivering justice to her parents' killers and so many other murderers. She isn't, though, in love with him because she thinks he's a good person. She's actually not even in love so much as she is in lust, and she feels this way because Light is her last hope in life. The tragedies in her life were too much, so Misa formed a fairy tale romance that does not actually exist to escape her traumatic past. She could still be a perky ditz, but now she has some depth to her. On the whole, the writers give no clues or hints that she's more than just a dumb blonde. They mostly just have Light point out how stupid she is, and she never reveals any emotional complexity. It makes her character very disappointing.
Why is Misa so one dimensional in an anime filled with such complex and three-dimensional characters? Well, I hate to play the sexist card but, here ya go. In an anime with so many super intelligent male characters looking down on the female characters of the show, it's a shame the writers couldn't look past stereotypes and dig into something deeper with Misa's character regardless of her gender.
I personally don't hate Misa. I guess sometimes I secretly pretend that there's more to her than there really is. On the other hand, I am just known for liking characters nobody seems to like. As I said, I don't pretend to be smarter than the writers of Death Note. I'm just arguing that there are many routes they could have taken with Misa and they chose to make her as one dimensional as possible. I suppose for better or for worse we have to accept Misa for the obnoxious, adorable blonde that she is. For the record, despite how annoying she can be, I find her endearing at times.