There's nothing like the fresh summer air to make one really appreciate the gifts given to us by God, the trees, the clouds and most of all the women. Episode 5 reminds us that we are not watching a korean drama but instead a very well scripted (and animated) anime. I dont believe it was ever the point of focus before but in this episode we bore witness to quite a bit of oogling from Kaito at Ichika's 92-58-88.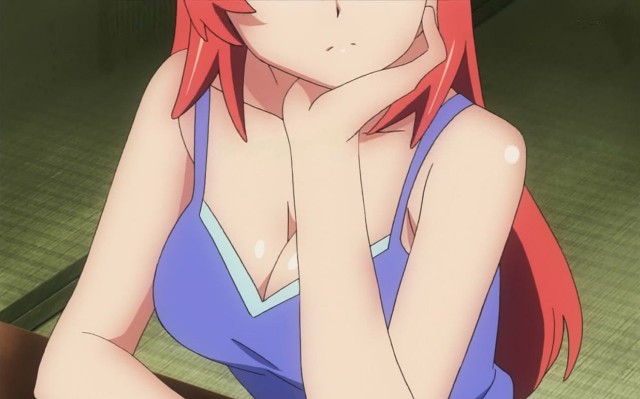 But enough on that, its now summer and believe it or not things are starting to progress even faster (don't worry, nothing is compromised with the blazing fast pace). The filming starts and I would swear Remon knows Ichika's identity because she gives her (and Rimon) the perfect role to play…. herself (themselves). Unfortunately for Kanna, due to the fabricated feeling of security the filming allows she finds herself more and more frustrated as it enables the romantic pair (Ichika and Kaito) to freely express themselves emotionally. Sad to say we got a glimpse of her true colours and it was not anything like what Cyndi Lauper imagined.
On the other hand Tetsurou, although it pains him to see Kanna beating up herself he still manages to keep his feelings to himself and say the mature thing. Can't say I'd do the same in his his position, but I guess thats what makes his role so interesting. At the end where he spills the beans to Kaito and unbeknown to them both, Ichika ( is that rivalry I smell? or is it the bitter taste of awkwardness) I cant seem to decide if it was all, or at least partly for his own sake as an attempt to catalyse the destruction of any hope Kanna had (mercy killing anyone?) Or if that guy is really trying to make Kanna happy by helping her out in her relationship with Keito even though it would devastate him inside. I still really don't get this guy's motive, hope they clarify that soon.
Mio… Mio is just there, hanging around, it seems like she's pretty aware of Tetsurou's feelings for Kanna and well, i guess thats why there's teddy bears. She's so cute and innocent though, can't bear to see her unhappy.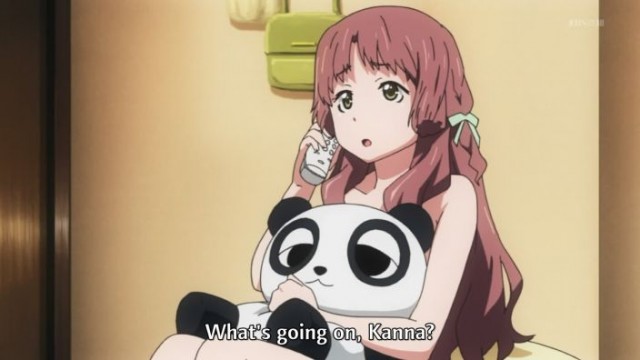 In all honesty, I hope the writers of this show come up with a really awesome ending because they went and did it… They got me emotionally connected to these characters. Hands down the best anime of the season (in my opinion) so if you haven't begun watching… Begin.