2013 was a pretty good year for anime lovers around the world; so many new series released, so many getting started and some new releases from series' we all loved in the past. One thing that I have particularly enjoyed this year is the number of special Christmas releases; which have been an enjoyable return to shows that I was certain were over for the year.
Other than those I happened to notice on Crunchyroll I have not watched that many of the new series, which I am a little disappointed about, having spent much of the year catching up on some of the older classics I missed, so I will instead be offering reviews on some of the few I have seen, as well as reviews of other anime I happen to have completed this year.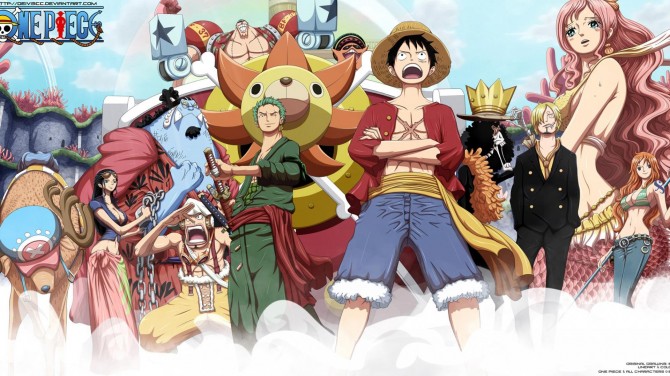 One Piece:
One Piece is one of the biggest shonen anime there is, the three big names in this genre are of course One Piece, Naruto and Bleach. While I have seen the others in the past One Piece had never really appealed to me in the same way, but in spring this year I decided I would start it. To be honest it took me a little while to really get in to it, the beginning didn't go as quickly and energetically as I was expecting but it didn't take long and soon enough I was hooked.
In a matter of months I have seen all 627 episodes and I've even tried the dubbed version. While I did enjoy the dub to a degree I wasn't as fond of Colleen Clinkenbeard voicing Luffy, I greatly preferred Mayumi Tanaka – so I stuck to the subtitled version. Of course having started nearly 15 years ago One Piece is far from new, but it is a fantastic series and this year we saw the introduction of The New World arc (starting with episode 579 which aired January 6th). The changes to the characters in this arc, their continued friendship in spite of everything and their unbelievably strong bonds have very much made it a feel-good anime for me, with plenty of action to keep you on your seat. In my own opinion every anime fan should at least try watching One Piece.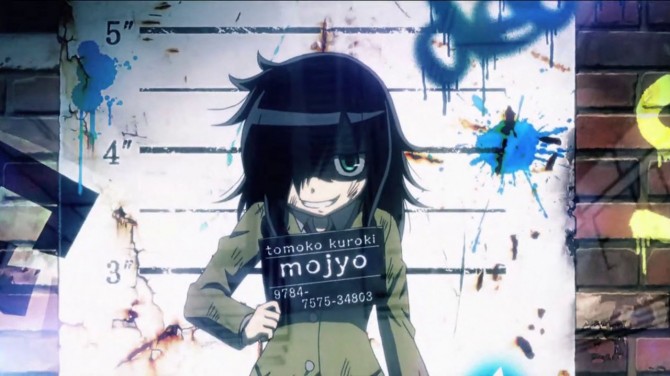 Watashi ga Motenai no wa Dou Kangaete mo Omaera ga Warui!:
Okay – first of all the title of this one obviously has a long and slightly complicated title; the meaning of which is basically 'no matter how I look at it it's you guys' fault I'm unpopular'. Thankfully for us who aren't fluent in Japanese and can't easily remember such a title it has been shortened to Watamote on a majority of the anime websites; so it is much easier to find and remember than perhaps if we were expected to remember the whole title. What really makes this a popular anime is the main character; Kuroki Tomoko.
Like many of us she struggles socially and is sitting alone in class waiting for the day when her life will start to play out like a shoujo manga. She struggles with friendship, and relationships, and despite her best efforts she just can't seem to become popular. It's a fun anime, but as you expect with a slice of life there are moments when you really start to connect with the characters and understand their situation. It can be heart-warming and it can be saddening, but it is a fantastic anime and highly recommended. As of yet there is no dub for this anime, and the DVD releases have only gone as far as volume 4 so far, however the final DVD/BR release (volume 6) is expected on the 3rd of May.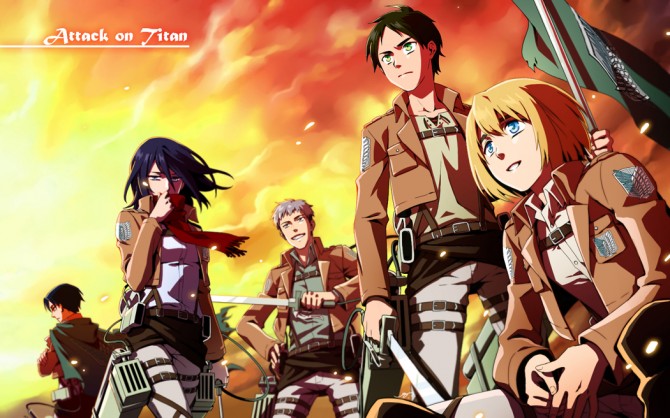 Shinjeki no Kyokin:
Commonly known as SNK or Attack on Titan (translated title) this is a fantastic and fairly new anime that began in spring 2013. Falling very happily into categories of action, drama and fantasy this is an ongoing anime, for which everyone is eagerly awaiting the next series. The anime follows the life of three young friends; Eren, Mikasa and Armin as they struggle to survive in a world dominated by giants who devour humans purely for the pleasure of doing so. Eren however has more in mind than just surviving, his aim is to save humanity and defeat the titans, with only a few friends and months of military training to help him. Or is there something else?
When faced with a desperate situation in which he must protect his friends or die trying Eren discovers a strange power he possesses that could either turn the tables in his battle against the titans or get him killed as an enemy against humanity. This is a brilliant anime so full of action and drama that it's hard to stop, not to mention a brilliant soundtrack and a number of great characters that you come to love. With 25 episodes, an ova and 5 specials so far (not to mention the very strong promise of another season) there is plenty to watch.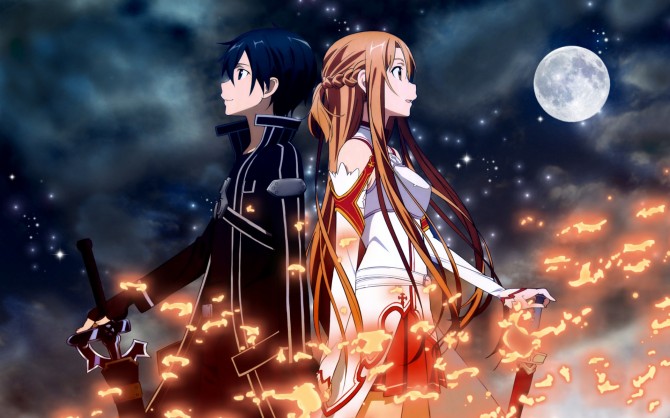 Sword Art Online:
With some reminders of the world that was introduced to us in the past through anime like hack.// we discover a new world; Sword Art Online is an MMORPG using virtual reality to fully immerse you into a virtual world when you must fight to gain EXP and level to increase your strength and power to reach a stage that enables to you complete quests and beat monsters, just like most of the MMORPGs we've all played. There is a difference though; once you're in you're stuck there. The log out function is missing, death in the game means death in real life and the only way out is to reach the final level of the game and beat the last boss.
This is enjoyable, cute and full of action as young teens attempt to make a life for themselves in a world that doesn't really exist. The main characters of this anime are Kirito, a beta tester who demonstrates a skills and proficiency for the gaming that makes it hard for him to develop friendships in the beginning, alongside Asuna; a skilled and charming young woman who helps him along his way. Together they fight to save themselves and fellow players and even attempt to have a life together. There are two arcs to this anime; sword art online and alfeim online; both arcs are reflective of the games within which they are set. This anime started summer 2012, but remains a popular option for anime watches more than a year on. This anime is available in subbed and dubbed varieties as of winter 2013.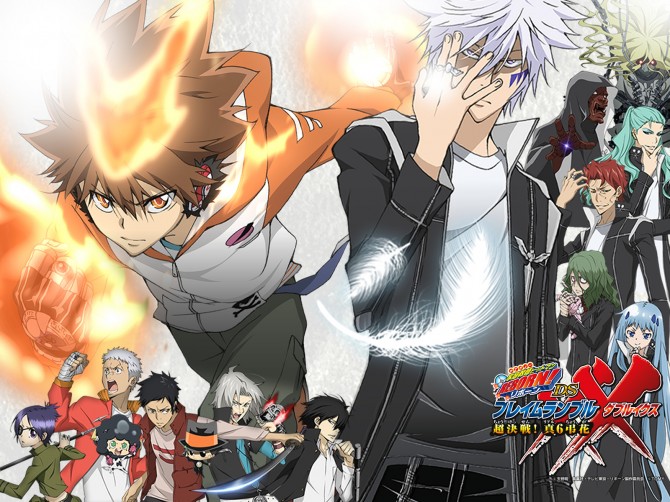 Katekyo Hitman Reborn!:
An older anime, having been released in 2006, but a classic and very enjoyable option none the less. The anime follows the life of Sawada Tsunayoshi; a teenage boy who is famous only for being useless and who is about to meet Reborn, a very small Italian mafia hitman who has been sent to give Tsuna the training he needs before he can become the head of the Vongola family, having been selected by Vongola the ninth to be the next leader. The story sees Tsuna make friends who will become his allies and guardians and trained to become the strong leader he needs to be.
Personally I can't believe I waited so long to watch this anime, it was fantastic. Although in the beginning I didn't really like Tsuna; he was a useless coward after all, in time he does become a good leader and while he might not have changed much the support he gains from others makes a real difference. It was an inspirational anime about the benefits of hard work and friendship, full of comedy, action and drama, I'd highly recommend it – particularly to those who enjoy shonen or fantasy genres.