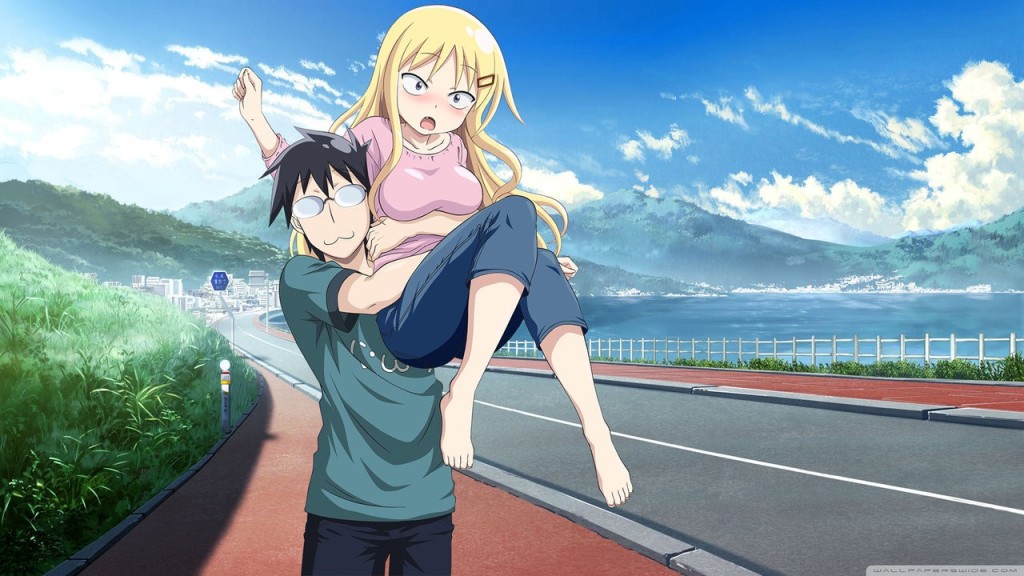 "I Can't Understand What My Husband is Saying" ("Danna ga Nani o Itteiru ka Wakaranai Ken") is a brief (about four minutes), episodic show about the married life between Hajimi, a 23-year old otaku who scrapes by living as a blogger and Kaoru, a 25-year old office lady who is adjusting to married life with an otaku husband.
The show starts off a few weeks after they have been married, so we are still in a period of adjustment for them. You get the feeling that they just don't know all that much about one another and she got married because she was afraid that she would never be married. Aside from having with their interpersonal issues, there are their friends to deal with, and a larger assortment of loonies you have never met or seen.
This show really works well with binge watching. I mean, they are only four minutes a pop, so you can clobber the first season in about an hour. There is a second season out as well, but you get the feeling that the shows are 'mixed up'. The order they are presented is not the order they should be in, so it flows better, but perhaps that is the comment they are making, that life is rather episodic and that compatibility is difficult, especially when you are just starting out.
This is certainly a good 'in-between' show and the brevity of it is another supporting factor in its favor. You should check it out, even though they do deal in tried-and-true sitcom plots, like how wild Kaoru gets when she drinks too much or when Hajimi has to get a 'real' job. Also, a lot of the show is kind of set up like a comedy routine, where you have the straight man and the person delivering the punchline, so that help both the pacing and the humor flow along nicely.
On a scale of 1 to 10:
Artwork 8 (The ladies are so moe)
Plot 7 (A bit thin at times)
Pacing 8 (Does quite well)
Effectiveness 8 (Captures things succinctly)
Conclusion 7 (It reaches a 'coupler', but hasn't ended)
Fan Service 2 (A similar show would be "Okamisan")
Overall 8 (Well played)
And remember, it's first run until you've seen it. What?